** Please Reference Our Office Hours Below When Requesting Your Appointment Time **
Please fill out the information below. Be sure to include your health insurance information as most insurance companies cover Chiropractic, Acupuncture and even Massage Therapy.
Note: Our scheduling department will do their best to accommodate your requested appointment time. However, we cannot guarantee the time you choose will be available as office hours are subject to change. Once we receive your submission, a staff member will contact you to confirm.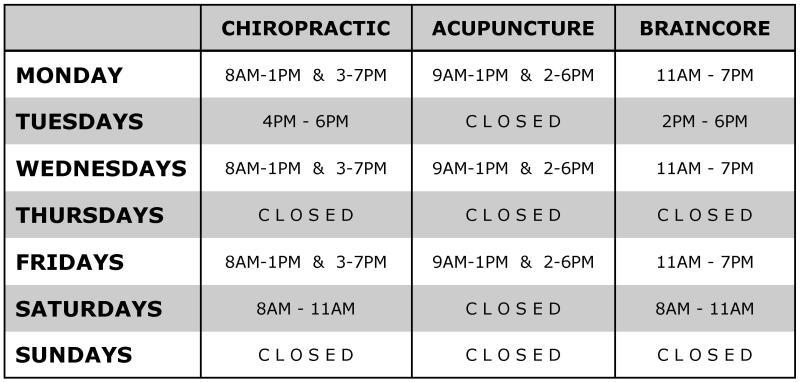 MASSAGE APPOINTMENT TIMES
Mornings (Mon, Wed, Fri) 9am, 10am, 11am
Afternoons (Tues, Wed, Fri) 3pm & 4pm
Evenings (Tues & Fri) 5pm
Please call the office directly for Saturday & additional weekday appointment times, as schedule can vary.